Roger Murphy ~Gainesville, Georgia
Good fortune has allowed me the opportunity to ride dozens of Smokey Valley horses and to have owned several. Having ridden and enjoyed these horses for thousands of miles and more adventures than are shareable, there are no better-traveling horses. Bob Coleman spent his life selecting and breeding these animals to have huge drive, with long strides and all the sense to keep it all together. Bob has made my life and scores of others fuller for the experience. Like most things in this life, there are good, better, and best horses. These traveling horses are simply the best!
Roger Murphy~ Gainesville, Georgia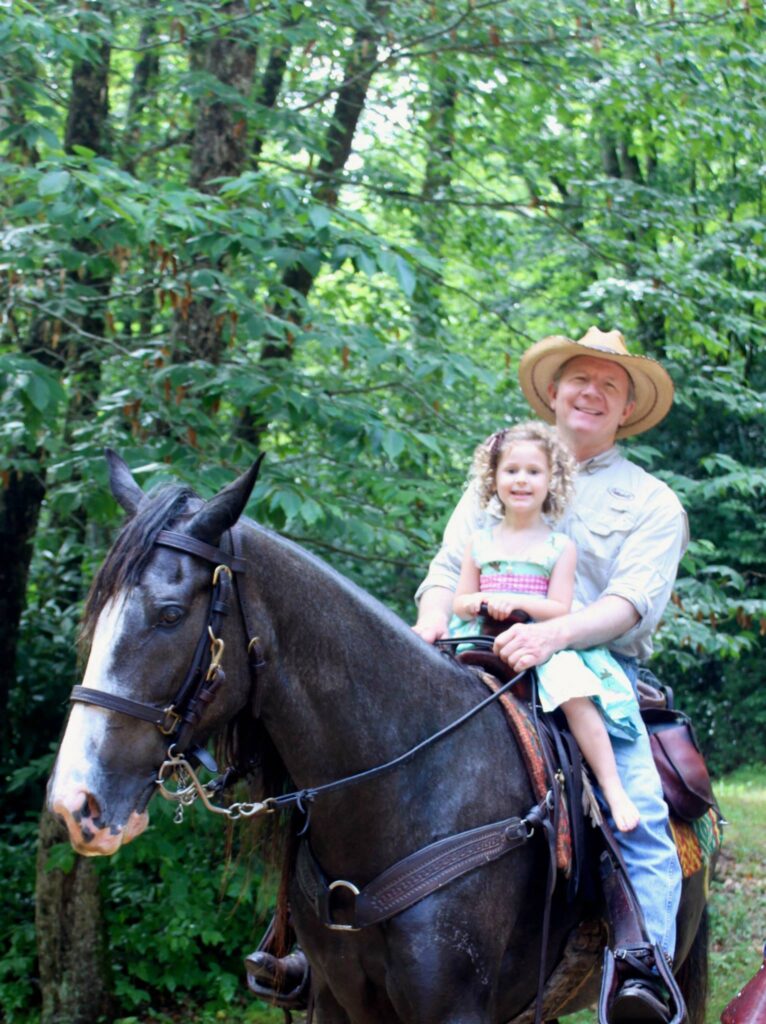 *******************************
Julie McIntosh ~ Dexter, Michigan
Smokey Valley Horse took me, a fearful rider after a serious injury on horseback, and matched me with my new best friend!!! Smokey Valley Horse ~ Hombre' is one of the greatest joys of my life and I so appreciate not only his amazing gait, his beauty, his strength, and his incredible personality, but also his patience with and love for his new momma. I am so grateful to Bob for allowing me to become Hombre's new partner and for the continued guidance he is always so kind to share with me. I can't wait to come back with Hombre for another visit…home to Smokey Valley!!!!
Julie McIntosh~ Dexter, Michigan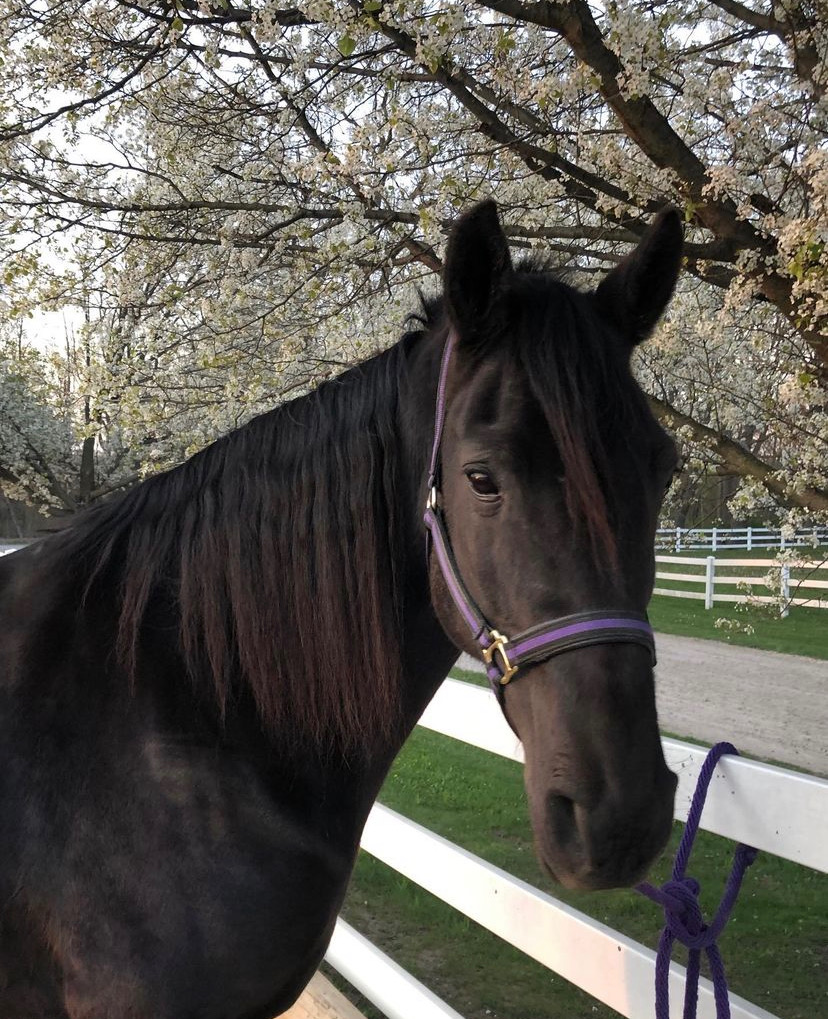 *******************************
Emily Sand~ Cody, Wyoming
Riding the Smokey Valley Horse has furthered my skill and ability to ride with confidence. To see the bond they have with their people shows me they are the exact product of Bob Coleman's great breeding program. The Smokey Valley family of excellent trainers and caregivers, and of course their breeding, make these horses so special! To those blessed enough to call the Smokey Valley Horse their own, YOU are blessed !!!! Emily Sand ~ Cody, Wyoming
*******************************
Hannah Brown~ Georgetown, Kentucky
It's hard for me to put into words what all Smokey Valley Horse has given me! They were one of my first feed sales when I started my new job, but they gave me so much more than that commission. Bob and Jane Coleman have taken me in as one of their own and opened up a whole new world of horses to me. Growing up a quarter-horse girl, I had no idea what I was missing with gaited horses! I will never be able to repay the Smokey Valley family for the amazing horses and people they have brought into my life, the incredible experiences, or the new places they have taken me. ~ Hannah Brown, Georgetown, Kentucky
*******************************
Wanda Shorb ~ Cody, Wyoming
I met Bob a couple of years ago on the horse trails of Wyoming!! Meeting Bob gave me a great opportunity to experience some of the greatest gaited horses ever! After some trail riding, with Bob and his friend Roger, over some rough Wyoming terrain, Bob invited me to Kentucky to spend time with his trainers and get some much-needed skills under my belt. Even though I have ridden gaited horses most of my life I most definitely benefitted from my Kentucky trip with Bob and his trainers!! I now have a Smokey Valley Horse right here in Wyoming…Smokey Valley Horse ~ Reba, she is AMAZING!! With the Smokey Valley Horse, I see young horses that have the mind to take care of their rider in dangerous terrain.. conformations and gait are amazing!!!!!!!!!! Also, the opportunity to ride in Kentucky with 25 or more riders through some of Bob's amazing trails was another true testament that really shows what these Smokey Valley Horses are capable of!!! Thank you, Bob and Jane Coleman!! ~ Wanda Shorb ~ Cody, Wyoming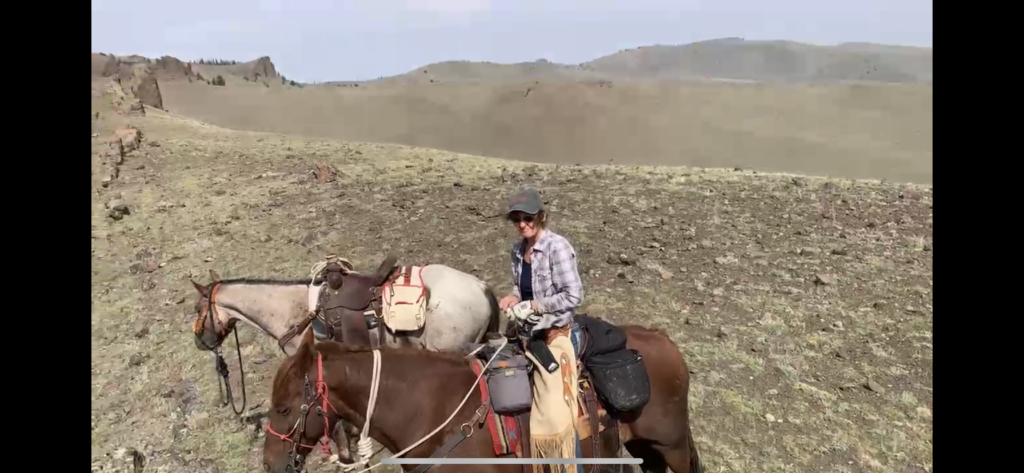 ******************************
Suzi Moskiewicz ~ Eagle, Wisconsin
I arrived at Smokey Valley Farm at the end of a long road trip, just to meet Bob and Jane. I pulled into the driveway telling my friend " I am really not a gaited horse fan.". On day two at Smokey Valley Farm, I knew I had to have a Smokey Valley Horse! Five months later, I own a beautiful Smokey Valley Horse. Riding a Smokey Valley Horse is more than a ride… it's an experience…the entire experience!! Not only have I found my new partner for life, but I have found a second family that I just love. ~ Suzi Moskiewicz ~ Eagle, Wisconsin
*****************************
Brittany Rust ~ Cold Spring, Kentucky
Smokey Valley Horse has given me a home away from home. Since coming to Morehead for college, the Smokey Valley Family has taken me in as their own and I am so blessed for that. I get to ride the most amazing horses and have gotten the privilege to know the most amazing people. ~ Brittany Rust~ Cold Spring, Kentucky
*****************************