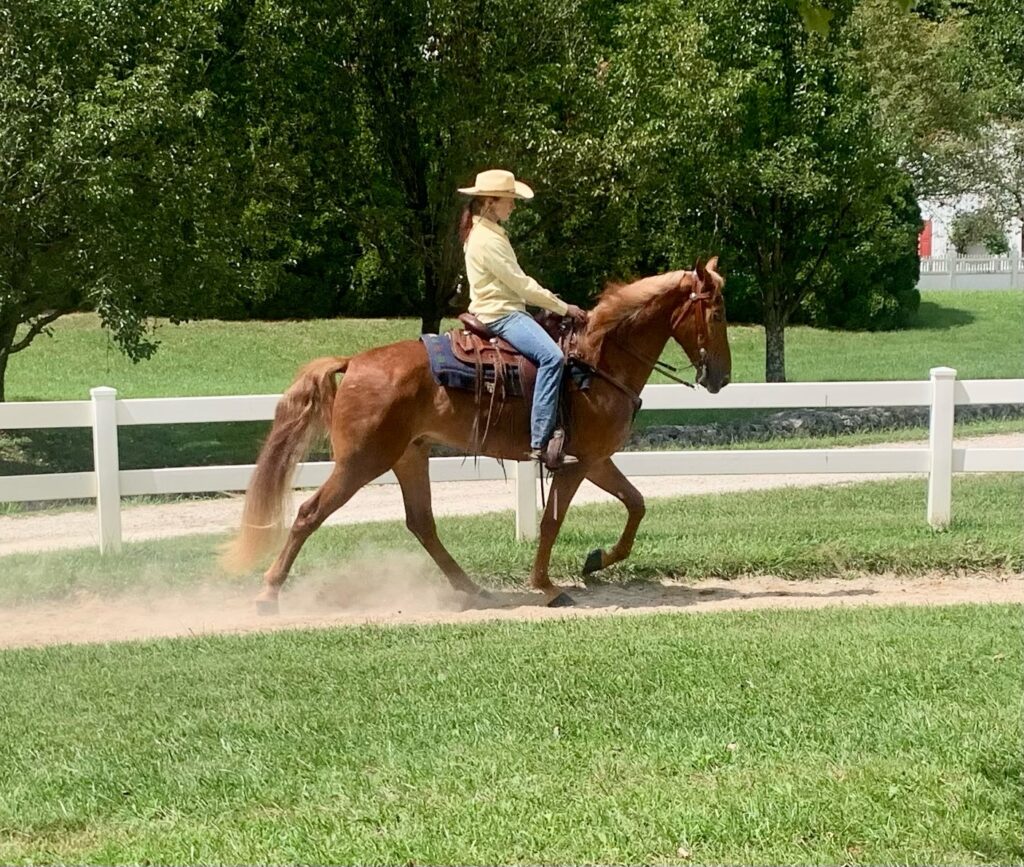 Smokey Valley Reverend James
A direct son of Smokey Valley Texas Persuasion
3 year old Double Registered Smokey Valley Horse/TWH
Gelding/15.2 hh
Bright Sorrel / Flax mane & tail
Reverend James is an outstanding example of Smokey Valley Breeding. He performs amazing deep striding running walk then rack gaits either barefoot or on simple keg shoes.
Read more

: Smokey Valley Reverend James
He is that rare horse that can break hearts at a Saturday night horse show and lead the trail ride on Sunday.
Rev has a wonderful "wants to please you" personality and does everything you would expect a horse who has more than a year of high level natural horsemanship training to do.
He is an extraordinary individual looking for that person who is seeking unrivaled quality in their equine companion.
AVAILABLE NOW !!!
For more information please contact Dr. Bob Coleman via call or text @ 859-559-3188.
Come see him at Smokey Valley!!! If you desire lodging at Smokey Valley
Farm please click below to schedule. https://smokeyvalleyhorse.com/lodging/
Read more

: Smokey Valley Reverend James